It's a given that you will look pre-pubescent instantly when you go for a Brazilian wax. Talk about anti-ageing on speed!
And, there's no better time than now to do so – Strip has partnered with PETA to offer their signature service at only $40 (U.P. $58) and donate a $1 for every wax done. I've always liked being bald down there as on top of looking like a 12-year-old schoolgirl, it just feels great to be smooth (just ask my hubby!). Strip is the de facto place I head to as apart from being anal about their hygiene, it is also "zip zip zip" fast, to coin a phrase from popular TV chef, Rachel Ray. Comparing their wax to food is quite apt here as the waxes offered are yummy strawberry and chocolate. In fact, they smell so good that you will wanna smear it all over your body.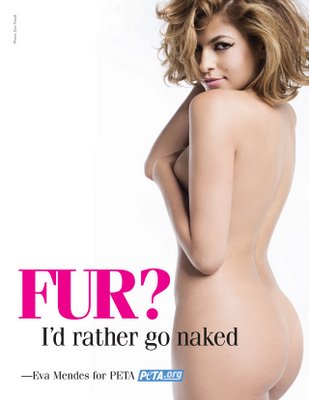 So, go naked than wear fur this Christmas and do your bit to help the animals too! Promotion is applicable for first-timers only and valid till 31 Dec 2010.